This is an old revision of the document!
---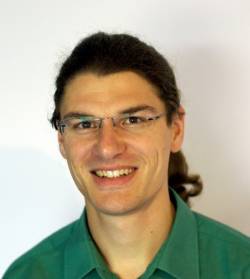 (English below)
Ich bin 80er Baujahr und lebte in Leipzig Ortsteil Holzhausen fuer die meiste Zeit, wie auch jetzt wieder. Ich habe Informatik studiert und mache demzufolge viel am Rechner, siehe Computing und Projects. Um den rechten Ausgleich zu schaffen fahre ich viel Fahrrad, spiele gelegentlich Tischtennis gehe Joggen und Schwimmen wenn es die Zeit zulässt. 2009 habe ich meinen Doktor in Physik am Max-Planck-Institut für Dynamik und Selbstorganization in Göttingenabgeschlossen, juhu! Zur Zeit bin ich am Max-Planck-Institut für Mathematik in den Naturwissenschaften, siehe Research. Desweiteren baue und fliege ich gerne Modellflugzeuge.
English Version:
I am born in Leipzig in the year 1980 and live here again. I studied computer science and therefore do a lot at the computer, see Computing and Projects. I finished my PhD in 2009 at the Max Planck Institute for Dynamics and Self-Organization in Göttingen, see Research. Currently I am working at the Max Planck Institute for Mathematics in the Sciences To compensate for the indoor activity I play table tennis and do cycling and running. In my spare time I also like to build and fly with my model airplanes and helicopters, see Modellbau(in German).
Kommunikative Eckdaten / Communication Details:
Tel: 0049 (0) 34297 12174

Mobil: 0049 (0) 177 6413311

Email: georg dot martius at web dot de

PGP Fingerprint: 6E0F E5FD 78F8 66AA F2E6 4106 ED8F C800 0CFA 2813

Skype name: georg.martius

Google Plus: georg.martius
---